Logging In
This section covers logins via email invitation. It does not address single sign-on (SSO).
To login for the first time, you must receive an invitation email from Critical Labs with a login link. Your administrator has the ability to add you to the system, which will generate an invitation to Critical Labs.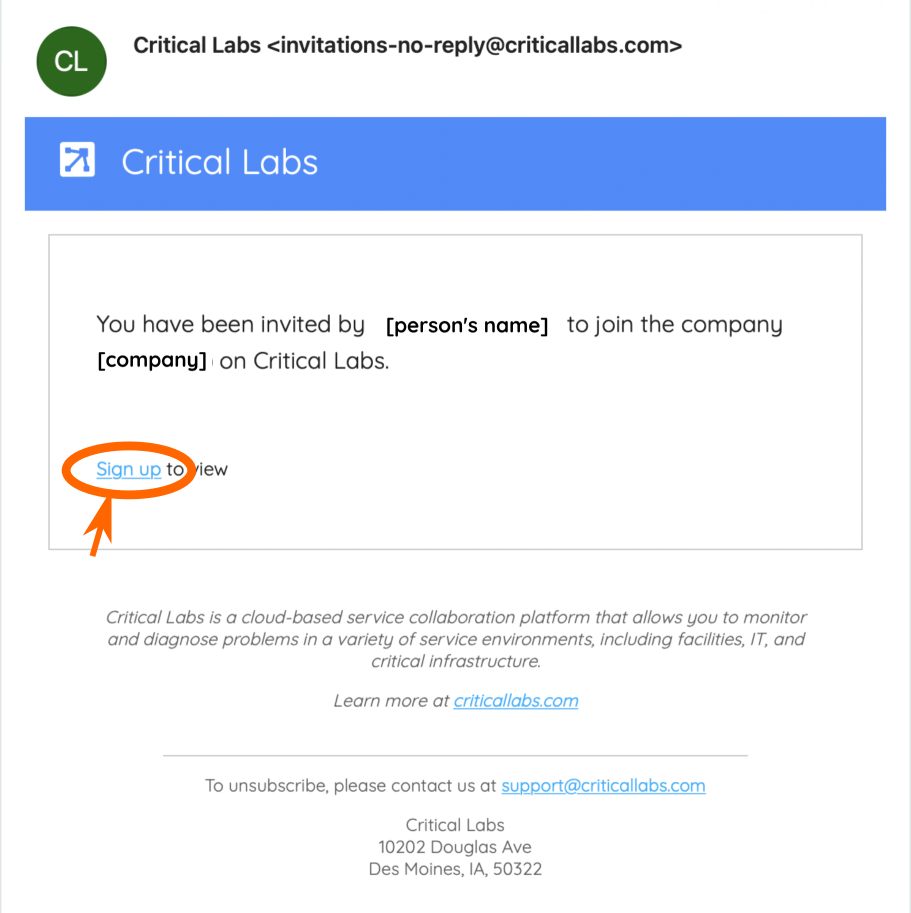 If you do not receive an email

Check your junk folder
Contact your system administrator to verify that your firewall allows emails from Critical Labs

Inbound Email – If you still did not receive the email you can check with your IT Department to see if it has been blocked by a spam filter. The email comes from invitations-no-reply@criticallabs.com
This link will take you to a web page where you can create a password to login.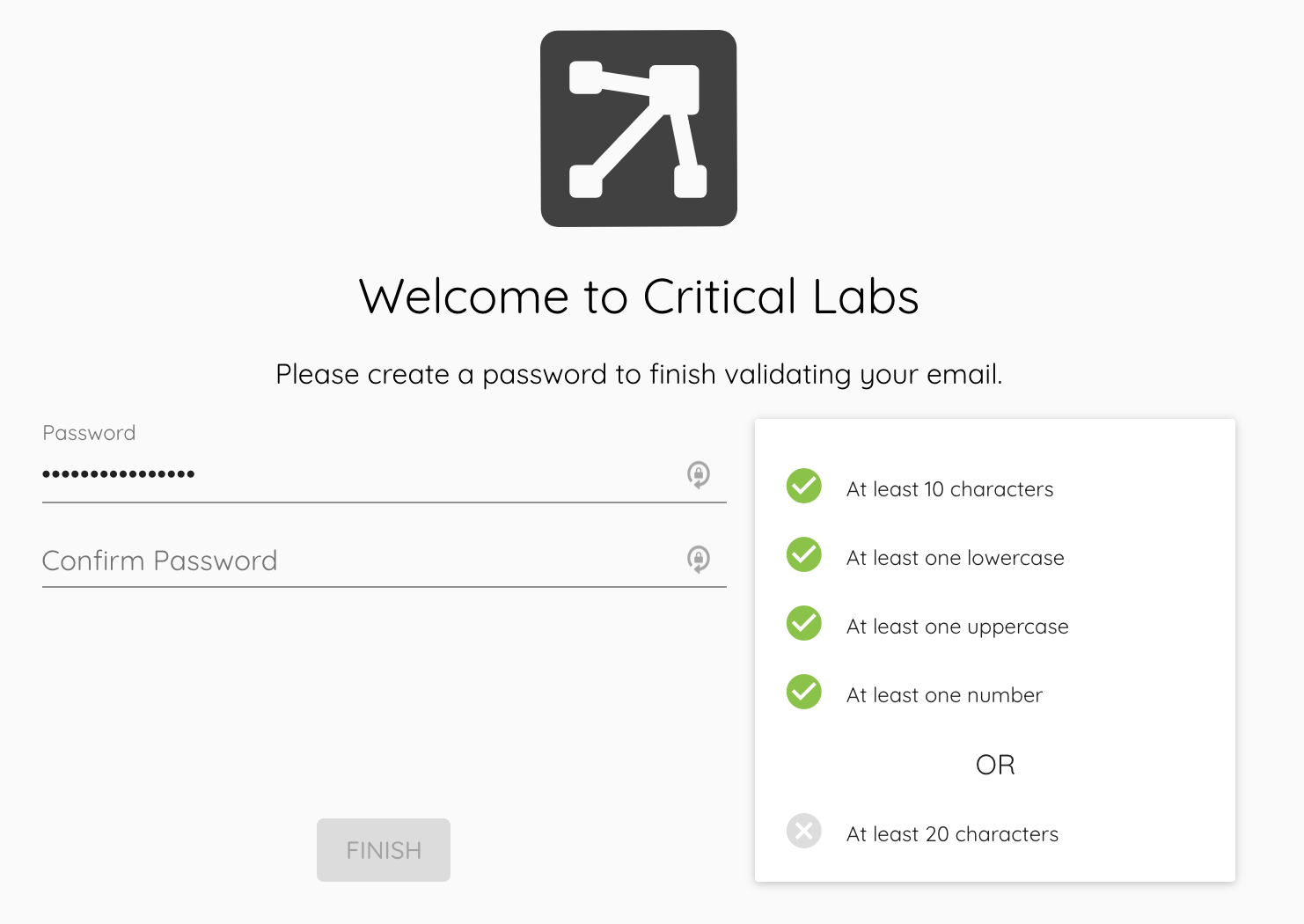 If your login link has expired, you will instead be taken to this screen. If this happens, you will need to contact the person who invited you to have them resend you a verification link. You will be unable to login without a new link.
Critical Labs requires you to setup a strong password in order to keep your account safe. Follow the guidelines listed on the page to setup a strong password.
You will need to remember this password as well as your email address in order to login to Critical Labs in the future.
Once you've created a password, you will need to login to Critical Labs using your new password.